A new HQ

Posted on Wednesday, December 16th, 2015
We're thrilled with our brand new headquarters in Bickenhill, south of Birmingham.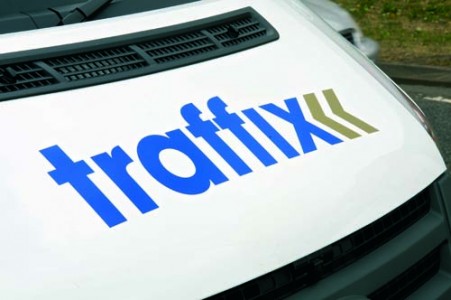 In an exciting re-structure our new purpose-bulit site is now home to both Traffix MP and Traffix UTM.
Our team has grown rapidly over the past year, so it was clear that we needed a bigger, better and brighter headquarters and depot facility to help us make the most of our talented people.
We also wanted somewhere we can work more closely with our customers and partners – creating an inspiring place to work and collaborate together.
The site was specifically chosen as it offers our customers a unique sixty-minute on-site call out service. The location is strategically placed on the motorway network system and allows us to travel to any particular site efficiently and in a timely manner.
Traffix Managing Director Gary Horsburgh commented: 'We're all really happy with our move; the business demanded that we made this transition and personally I'm delighted with the outcome. This underpins our visions and values to remain at the forefront of the temporary traffic management industry and falls in line with the next phase of our planned expansion.'