A picture of paradise

Posted on Friday, July 1st, 2016
Our client Carillion brought together the entire team helping to deliver the current infrastructure and demolition works at Paradise (Birmingham's £500 million office led regeneration scheme) for a photograph to mark progress to date on the landmark development.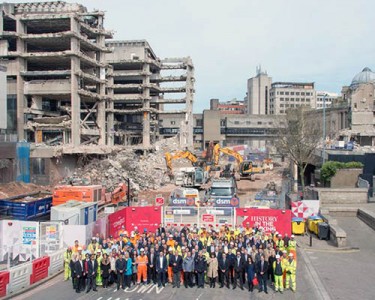 Traffix are co-coordinating all traffic management and urban solutions for the project, working in partnership with Carillion and Birmingham City Council.
Along with around 200 other team members from demolition crew and groundworkers to engineers, and planners we all gathered near the Paradise site for the group photograph.
The project is scheduled to be completed over three phases, the first comprising two buildings, public realm and highway work around the Paradise Circus Queensway island is due for completion 2017/18.