A starter for ten...

Posted on Monday, February 29th, 2016
Traffix recently celebrated their tenth year. To mark this occasion we caught up with Gary Horsburgh the founder of Traffix to get his thoughts on the story so far. So here are his answers to ten questions about the first ten years of Traffix.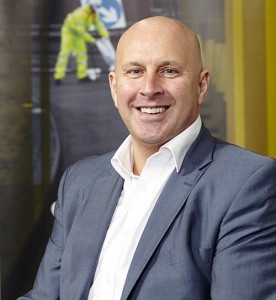 How did it all start?
GH "I'd been working in the traffic management industry for a number of years and had risen through the ranks to a senior management position. After a while I started to see things that I thought could be improved but nobody seemed to be interested so I just stored these thoughts, kept my head down and got on with my job. "
So, what changed?
GH "There was a change at the very top of the company I was working for and this proved to be the catalyst that I needed. At that time TM in the Birmingham area was a three-horse-race all doing the same thing. I knew the industry would welcome a fresh approach, I decided to have a go and formed my own company."
How did you arrive at the name Traffix?
GH "Every TM company had a name like John Smith Traffic Management, I wanted a name that was different, memorable and relevant. At the end of the day we fix traffic, so Traffix was the logical name and the company was incorporated on the 22nd February 2006."
So, name sorted, where did you operate from?
GH "We leased a unit on Oxford Street in Digbeth, Birmingham. There were five of us using three TM vehicles to carry out traffic and event management. I was wearing so many hats at that time it's no wonder my hair decided to move elsewhere!"
Can you think of a defining moment over these first ten years?
GH "That's a good question, there have been several. I suppose I would have to say it was when we secured the Midlands Gas Alliance contract in 2008. Overnight we had to increase our staff to twenty and hire more equipment. At that time it felt like a seismic change to Traffix, you could say this was the moment we really arrived and made a statement of our intent. I would also have to mention launching the Traffix East office and depot in 2011 as being a landmark event for our business."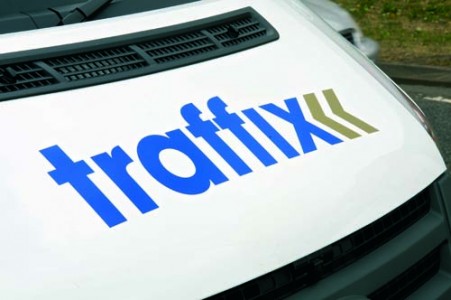 Do you have a favourite project so far?
GH "Wow! How do I answer that? I'm going to say the Birmingham Tunnels closure in 2013. This was one of the largest schemes to be undertaken within the city and the first refurbishment of the 40 year-old A38 St Chad's and Queensway Tunnels. The project ran over two years and we played a major part in its success. As we speak we're back in the city centre managing the TM for the Paradise Circus project, we've built a reputation for excellence, that's why people choose to work with us."
How about a proudest moment?
GH "When we amalgamated our Digbeth and Solihull operation to our current HQ and depot in Bickenhill. We opened in May 2013 and I almost had to pinch myself when thinking just how far we'd come in a relatively short time."
You wanted to make a difference to the TM industry, have you?
GH "Most definitely. You only have to look at the industry-leading innovations that we have introduced – battery-powered signals, body cams on PPE, electric vehicles and more. Traffix are innovators, we always will be."
Do you sleep soundly?
GH (laughs) "Yes, thanks. I presume you mean can I relax knowing I have a great team at Traffix? I am fortunate to work with a fantastic team who share my passion, enthusiasm and dedication to Traffix and our clients. I have to say a huge thank you to them and particularly all of our clients, without whom we'd not have a business celebrating its first ten years."
So, what next?
Things move fast in this industry, eight years ago there were twenty of us, now there are two hundred people involved at Traffix! We're currently looking to the West; we plan to open a depot in Shropshire, which will mirror the Traffix East operation. We'll keep innovating that's for sure, maintaining our reputation as the leading traffic and events management company. We're ten years into an exciting journey; I'm looking forward to the next ten… "