Case study: Aston Villa FC

Posted on Tuesday, February 16th 2021
Project breakdown
Client: Aston Villa FC
Stakeholders: NHS England, West Midlands Police
Location: Villa Park Stadium
Live date: 4th February 2021
Depot: Traffix Bickenhill
Division: Events
Project background
The roll out of the COVID19 mass vaccination project required commissioning local community venues with appropriate infrastructure and sufficient capacity to deal with large numbers of people. NHS England approached Aston Villa FC for the use of Villa Park stadium to house a temporary vaccination centre.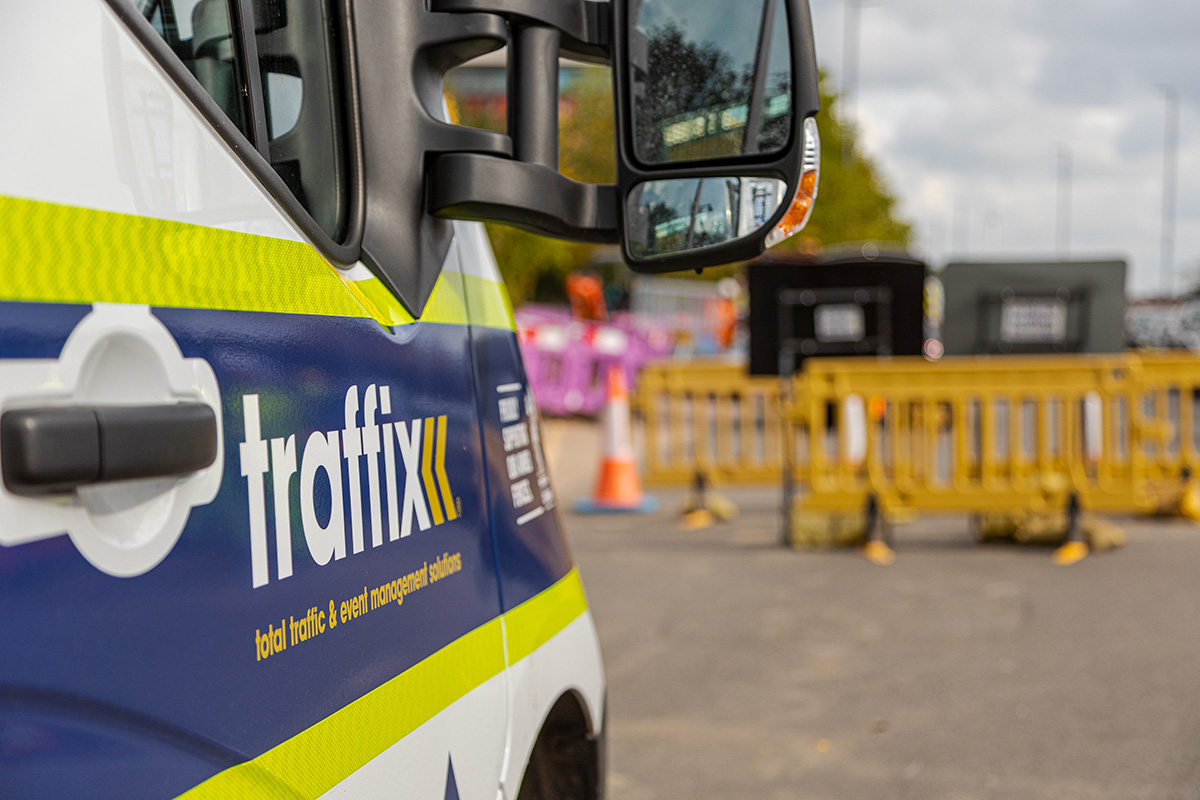 The challenge
There were many considerations – the centre had to be safe, adjustable and flexible. Access to and from the centre could only be achieved via one main road, therefore a rolling basis of park, jab and leave would have to be maintained to keep the car park moving and reduce the impact on the local network and community. Safe car parking for NHS staff and volunteers was also a priority.
Villa Park transcends two post codes, in order to avoid confusion for visitors using satellite navigation, clear signage would be required at a distance far enough away from the stadium to allow drivers of all ages to understand their route into the centre. An additional consideration was maintaining safe access to and from the designated car park, already in use for visitors to a temporary NHS postnatal unit situated in the Holte Hotel at the stadium.
The solution
Aston Villa approached Traffix to design, implement and manage a traffic and pedestrian system into and out of the centre. Traffix have an in-depth knowledge of the local network through their existing partnership with Aston Villa – the Traffix Events Team manages the safe flow of traffic and supporters during match days.
Following a planning meeting Traffix submitted a detailed drawing presented to all stakeholders. The solution was to split the designated car park into traffic for the vaccination centre and the postnatal unit. A two-lane system was designed for traffic entering the car park with one lane filtering all traffic out.
Signage was designed to meet Government COVID19 guidelines. A network of signs were positioned in and around the immediate vicinity of the stadium and at a distance of up to half a mile from Villa Park on all arterial routes.
Traffix Operatives were situated at the entrance to the centre to assist Aston Villa's staff in guiding and supporting the large number of daily visitors to the centre.
The result
"As soon as we answered the call from the NHS we reached out to Traffix. Ultimately the service we receive from Traffix is second to none, they understand our requirements and always deliver. You can't ask for anything else."
Keith Wiseman, Head of Security & Match Day Safety at Aston Villa
"We are very proud to be supporting this fantastic effort by the NHS hosted by our partners at Aston Villa. With a project such as this there will always be what we term as 'known unknowns', but for one very minor tweak roll out went exactly as to plan, a fantastic effort by all."
Derek Vinning, Operations Director, Traffix.