Getting to know... Ann Beresford

Posted on Wednesday, March 30th, 2016
We are delighted to announce the recent appointment of Ann Beresford as Human Resources Consultant at Traffix.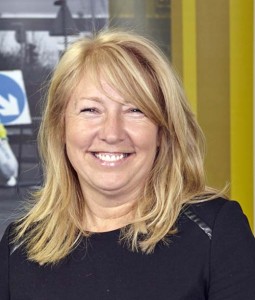 Supporting Human Resources Manager Emma Fisher and working closely with the Traffix Board of Directors, Ann will advise on complex employee relations matters and Employment Law.
Ann's HR experience and expertise will prove invaluable to Traffix as our business continues to expand. Previously Ann worked for Birmingham City Council, serving in senior management roles during a career in the public sector spanning over 30 years. Birmingham is the largest Local Authority in Europe with a workforce of 6000. During her time with the Authority Ann worked in a variety of Directorates including Highways, Waste Management, Planning & Regeneration and Leisure.
With a wide-ranging brief Ann will be advising on areas such as: performance management, workforce and succession planning, policy development, learning and development, reward and recognition, job design and review and TUPE compliance.
Ann commented; "Whether you're managing the resources of 6000 or 60 employees the principles remain the same, I am looking forward to developing the people management strategy at Traffix and moving the company forward towards its business model ambitions."