In conversation with Crystal Edwards...

Posted on Tuesday, June 16th 2020
How did you find out about Traffix?
I found out about Traffix through an agency.
What made you decide to become a Traffic Operative?
I knew several people who work within the industry and I liked the idea of doing something very different.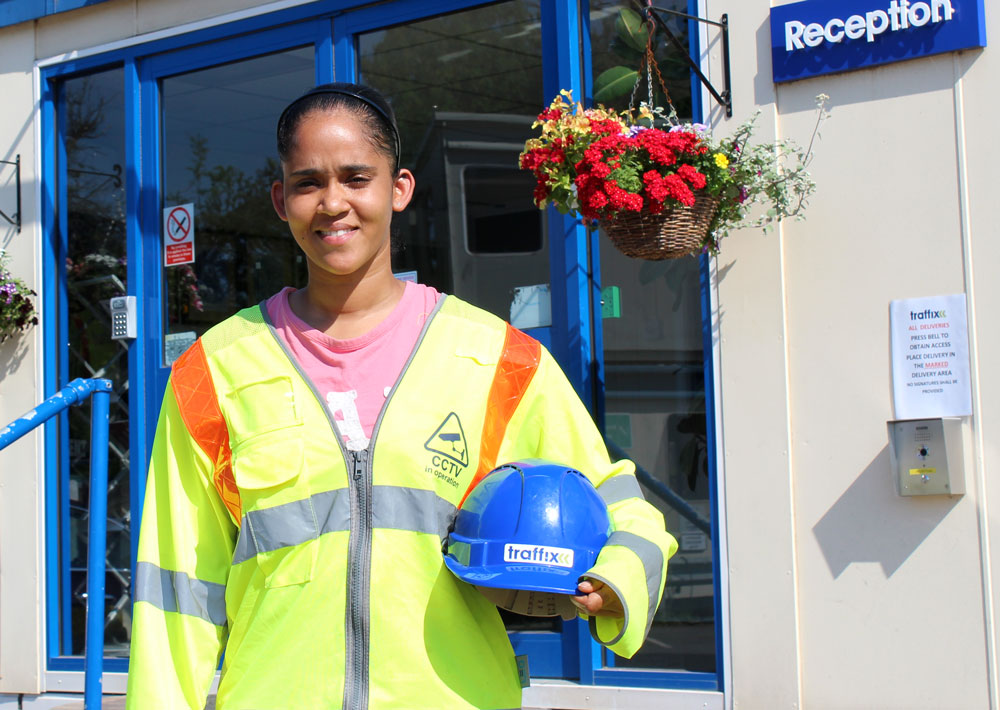 How did you find integrating into the world of Traffic Management?
It was hard at first, but that is only natural when you're coming into an environment that is new to you. But I was made to feel welcome and this helped me to soon find my way.
Can you describe a typical day?
I work on maintaining traffic lights at a variety of installations via the operations team at our Solihull depot. I tend to work with the same crew most days but not always and I like the chance to learn from everybody I work alongside.
What element of your role do you enjoy the most?
I really like working outdoors and being part of a team.
How do you see your career progressing at Traffix?
I would really like to gain higher tickets so that I can work on other areas of traffic management, especially high speed.
Why do you think there are so few women in Traffic Management?
I would say it's because of a lack of knowledge about traffic management as an industry. Also, you don't see many advertisements.
Is there anything that the traffic management industry could do to become more appealing to women?
Yes and it's really easy - Get the word out there.
What advice do you have for any women considering a career in Traffic Management?
Once you start attaining your tickets you can progress quickly. There are many roles to aim for and I love the challenge that they represent and also the chance to do something new. .