In conversation with Gemma Ray...

Posted on Monday, April 20th 2020
How did you find out about Traffix?
I learnt about Traffix through a job advert on Indeed.
What made you decide to become a Traffic Operative?
I worked in the hospitality sector and wanted a change of career.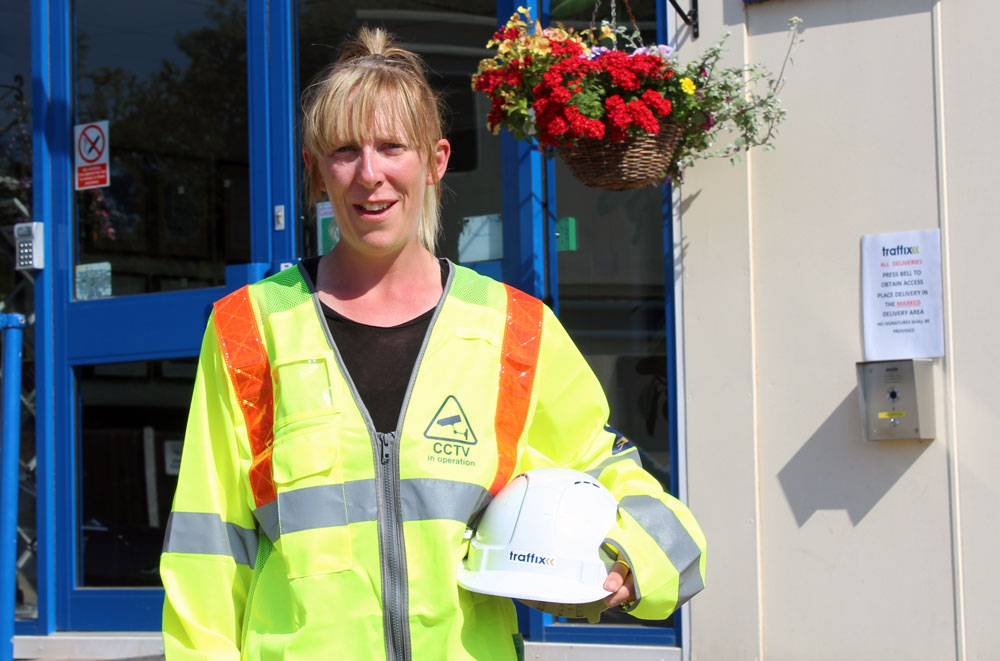 How did you find integrating into the world of Traffic Management?
I would say challenging to start with but rewarding once everything started fitting into place.
Can you describe a typical day?
I work on the Ringway contract and I am responsible for installing and maintaining road closures.
What element of your role do you enjoy the most?
I enjoy working outdoors. I also like that my role includes dealing with the public and I love learning new skills.
How do you see your career progressing at Traffix?
I would like to add more tickets to my skill set and progress as far as I can within TM.
Why do you think there are so few women in Traffic Management?
Most people presume that TM is a male orientated role.
Is there anything that the traffic management industry could do to become more appealing to women?
How about pink PPE? It would help if the advertising included female faces.
What advice do you have for any women considering a career in Traffic Management?
Go for it! TM offers a full training programme and the opportunity to build a successful career. There are also plenty of opportunities to work overtime which increases your earning potential massively.