A great opportunity for university students

Posted on Tuesday, May 8th, 2018
Jake Lupoli commenced employment with Traffix as a Trainee Traffic Management Operative in March 2015. At the time of commencing employment, Jake was studying a Masters Degree in Physics at the University of Leeds and so enjoyed the benefits of our Casual Worker Agreement by working flexibly around his hours of study, working weekends, Easter and summer breaks. Jake worked casually for a period of 2 years before applying for full time employment in July 2017 once he had completed his studies.
Since becoming a full time employee in July 2017, Jake has been working toward his goal of travelling, which he will experience with his partner over the next 3 months visiting Columbia, Peru, Bolivia, Chile, Argentina & Brazil. All this before commencing his new employment in September in Audit & Assurance at leading professional services firm, Price Waterhouse Cooper.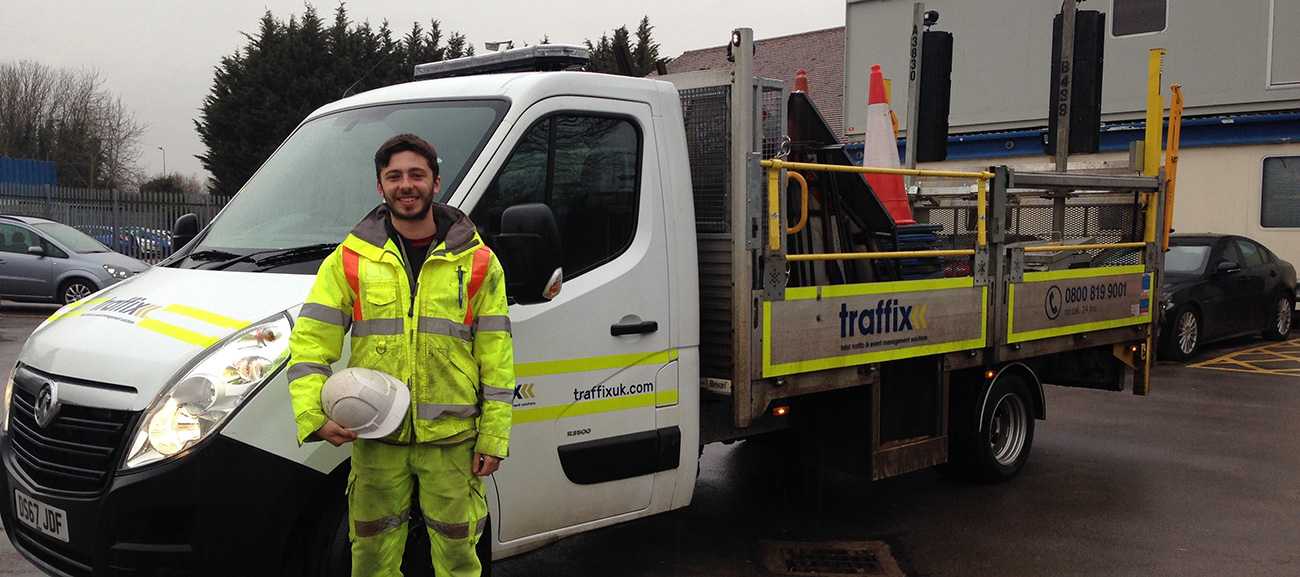 When talking of what Jake enjoyed most at Traffix, in addition to enjoying the flexibility the Casual Worker Agreement offered, Jake spoke of enjoying the social side and the day to day banter within the great team of Operatives.
When asked whether Jake would recommend our Casual Worker opportunities, Jake without hesitation confirmed he would and did!
Traffix operate a Refer a Friend Scheme and Jake took advantage of this by recommending Traffix to a friend who was also studying at University at the time. Jake's friend joined us as a Casual Worker in July 2016 and Jake commented during his exit interview on how it was a great position to be in for his employer to help him, help a friend.
When describing the working environment at Traffix, Jake described this as fast paced, varied work and joked about the early starts taking some getting used to. (referring to the 5am shift!) Jake complimented Lead Operatives on their Mentoring skills, giving particular recognition to Justin Smith who he had worked with frequently during his 3 years at Traffix. And importantly...in addition to recommending us, Jake confirmed he would return to Traffix himself, should he ever have a gap in employment in future.
We at Traffix would like to thank Jake for his service and wish him well with his travels and his professional career due to start in September!
if you hold a full UK drivers licence and are interested in a casual vacancy, please send your CV to hr@traffixuk.com