Losing a few pounds gains £1000 for local cause

Posted on Friday, April 9th 2021
Around Again is a social supermarket and support project that helps people in North Solihull who have fallen on hard times. The charity's aim is to reduce this hardship by providing food, clothing and other essential items; as well as health and well-being support.

Traffix are always happy to support local causes; and so too are our client LM, a joint venture of Laing O'Rourke and J Murphy & Sons, who have made it their mission to help local charities. Around Again is one such charity that we support in association with LM.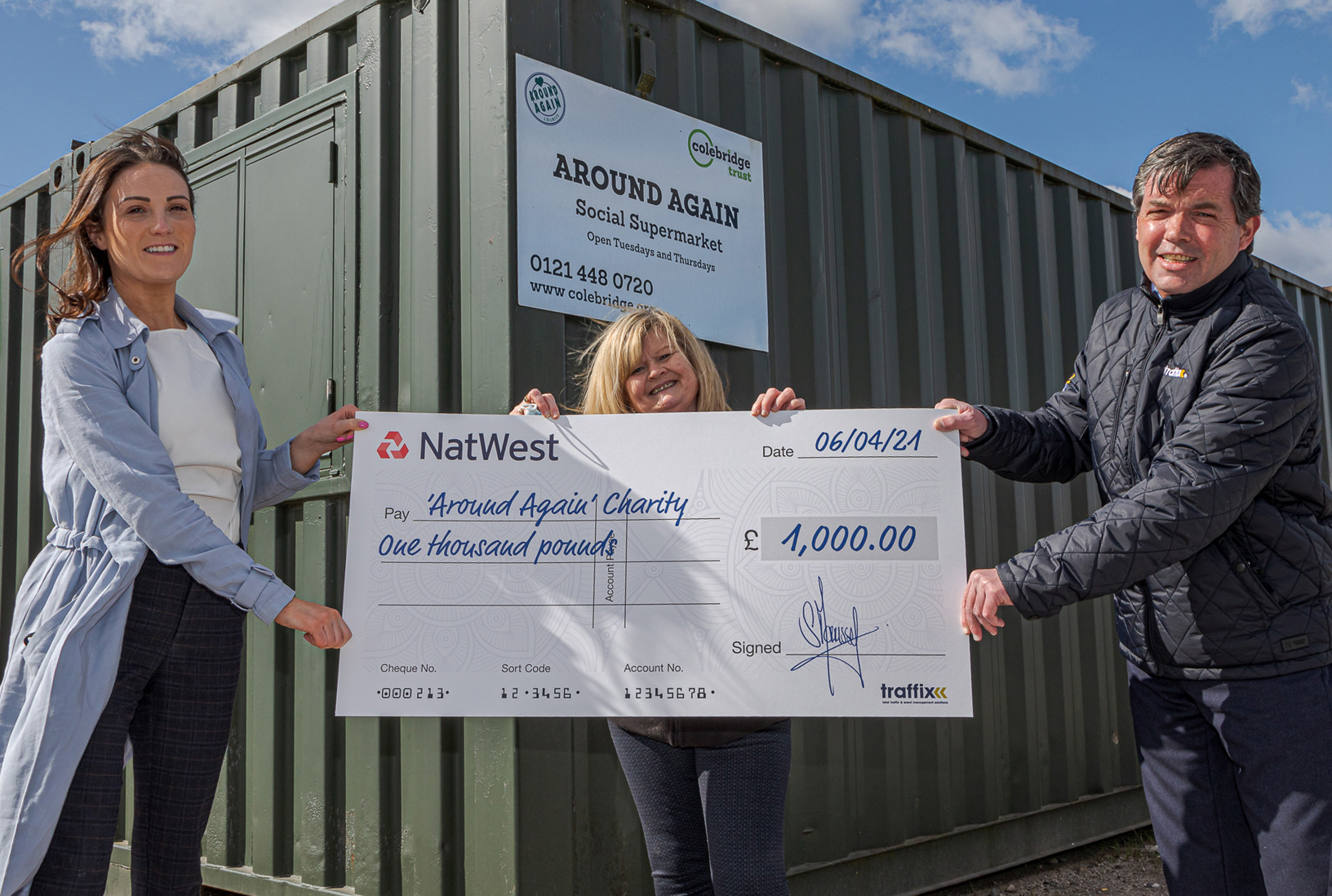 Paige Hooper LM, Phyllis Bailey Around Again, Stuart Morrissey Traffix.
When LM's Paige Hooper and Fiona Woolston asked if we would like to become further involved, our answer was yes. That was late in January, a time when some were still counting the cost to their waistline following a "Big" Christmas. So, a sponsored slim was arranged, with Traffix donating £10 for every kilo lost during the whole of February. Judging by the amount of takers it's clear that certain members of our team really know how to enjoy themselves!
A league table was drawn up and by the final count 20 Traffix personnel had shed an impressive 80 kilos raising a fabulous £800, which we rounded up to a £1000. We were delighted to hand over a cheque to the Around Again charity during a socially distanced presentation on the 6th April with LM at the charities HQ.
Phyllis Bailey is Project Co-ordinator for Around Again, who commented: "On behalf of Around Again trustees and the social supermarket team we would like to thank Traffix for the fantastic donation of the £1,000 to support the most vulnerable people in our local area."
Fiona Woolston is Engagement Manager for LM: "We have thoroughly valued Traffix's collaboration on multiple charity initiatives. Working together we have been able to have a hugely positive impact on local communities impacted by HS2 – including the Around Again charity. We look forward to working with Traffix throughout 2021 to tackle other social challenges in areas neighbouring the future HS2 Interchange Station and delivering a positive legacy".
Traffix Managing Director Stuart Morrissey commented: "Supporting local causes has always been important to us, we're delighted to join our client LM to help Phyliss and her team at Around Again make a real difference to people's lives in the community."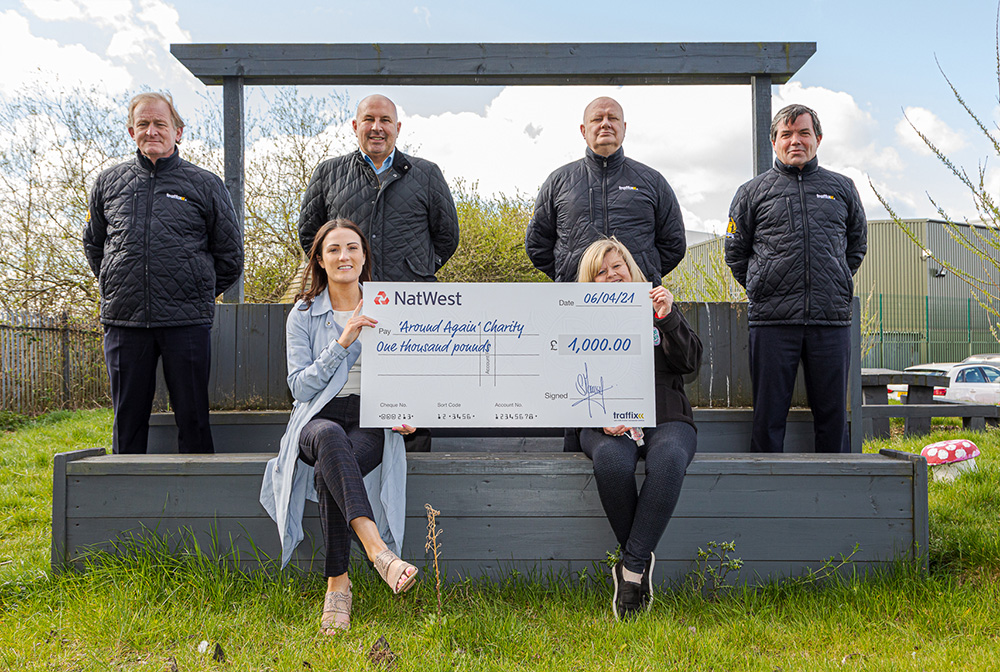 From left to right, Standing: Kerry Draper, Gary Horsburgh, Derek Vinning, Stuart Morrissey, Traffix. Seated, Paige Hooper LM, Phyllis Bailey Around Again.
To help Around Again please email info@aroundagaincharity.org or call Yvonne on 0121 448 0720.