Making giant strides to reduce our carbon footprint

Posted on Tuesday, May 12th, 2015
Protecting the environment is a key commitment for all businesses. Traffix are taking unparalleled steps to go even "greener" via a series of new initiatives.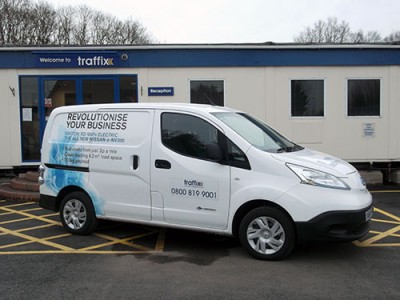 In partnership with Solihull Council we are providing free bicycles to our employees who live within the local area. The European Regional Development Fund (ERDF) scheme encourages companies to offer employees the opportunity to cycle to work instead of using their own vehicle.
Traffix recently took delivery of an electric vehicle. This vehicle is being used for local site visits, meetings and general commuting and will greatly reduce our carbon footprint.
Further investments such as a purpose-built general waste compactor and onsite recycling for items such as metal, paper, cardboard and glass will reduce collection rates by up to 50%. We are currently developing the installation of solar panels to reduce our electric usage.
Kerry Draper Traffix Health & Safety Officer commented: 'Traffix has always been at the forefront of innovation, not only in traffic management but the way in which we run as a business. These new environmental initiatives prove that we take our responsibilities very seriously indeed.'