New BBLP Operations Centre officially opened...

Posted on Friday, December 13th 2019
We were delighted to welcome Mark Pearson, Contract Operations Manager at Balfour Beatty Living Places (BBLP) to our Bickenhill HQ on Friday 6th December.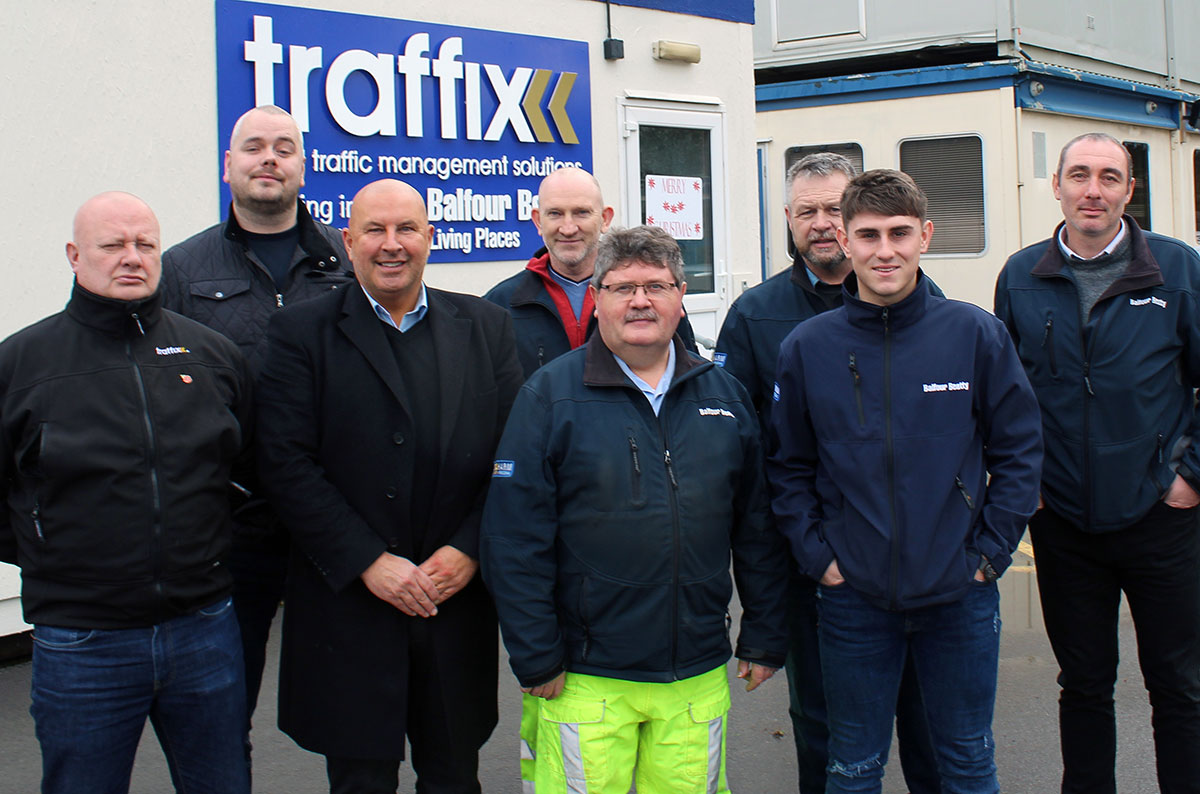 Mark officially opened our designated BBLP operations hub, which we have specifically created to plan and monitor all dual carriageway, motorway, rural and urban road maintenance projects carried out by Traffix in association with BBLP across Warwickshire.
Joining Mark were several BBLP colleagues who were shown around the new hub. Mark commented, "I was privileged to officially open the new Traffix hub, dedicated to Balfour Beatty's traffic management requirements across the West Midlands. It was great to see the hub operating and the introduction of new technology, complimenting our current systems. We look forward to our continued partnership with Traffix which builds on our core activities and goes from strength to strength".
Traffix Managing Director Gary Horsburgh commented, "The new bespoke operational hub offers our client an enhanced personal service. Bringing our electronic operational system into the hub has helped bring vital cost savings and efficiencies. Running the contract as almost a completely separate business has enabled our team to concentrate on service delivery and contractual KPI's. We are hoping that the BBLP team will be as impressed with the results as we have been. Long may our fruitful partnership continue."