New colour is awarded

Posted on Thursday, August 6th 2020
We are delighted to announce that Traffix has been further recognised by the Ministry of Defence for our work with the Armed Forces Covenant Employer Recognition Scheme.
Gaining the Armed Forces Covenant Silver Award is a proud moment for our company and is further recognition of the value we place on the forces community and military experience.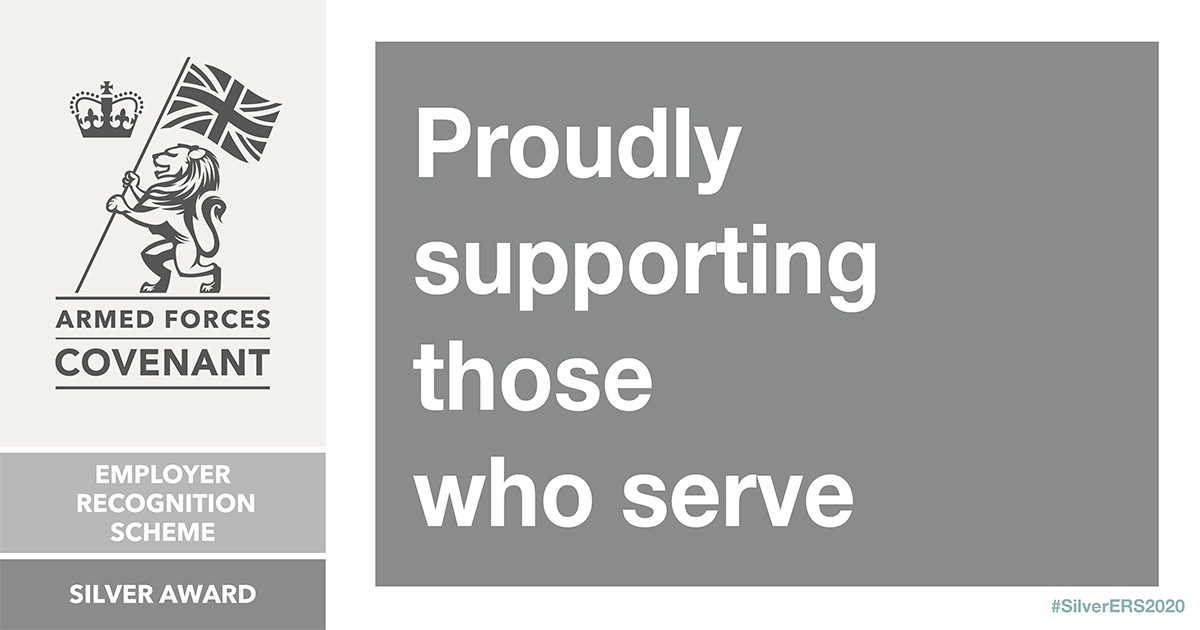 To receive the Silver Award we were required to demonstrate a number of positive measures and policies in our organisation, which actively support members of the Armed Forces community. This includes veterans, Reservists, Cadet Force Adult Volunteers and their families.
The silver status requires employers to ensure:
• That members of the forces community are not disadvantaged in their recruitment and selection process
• That all positive policies relating to Defence personnel are internally publicised
• That they employ at least one individual from the Armed Forces category that their nomination emphasises
• If required, that they have demonstrated support to Reservist mobilisations
• That they align their values with the Armed Forces Covenant
Commenting on the announcement of the award Derek Vinning, Operations Director at Traffix said "We have a number of ex service personnel at Traffix because we understand what makes a service leaver tick. The support we provide goes above and beyond and I want to welcome many more service leavers into the Traffix family."
The Career Transition Partnership (CTP) is a partnering agreement between the Ministry of Defence (MOD) and Right Management, global career development and outplacement specialists to provide resettlement support. This support assists personnel leaving the armed forces to prepare for entering the civilian job market and to make a successful transition to employment, or achieve the wider vocational outcome they seek.