On the ball again.

Posted on Friday, August 30th 2019
With the football season now well underway our event teams have been busier than ever covering match day road closures and pedestrian walkways in and around the grounds of Aston Villa and Birmingham City. Our workload at Birmingham City has increased this season with Coventry City now playing their home games at the St Andrews stadium in rotation with The Blues.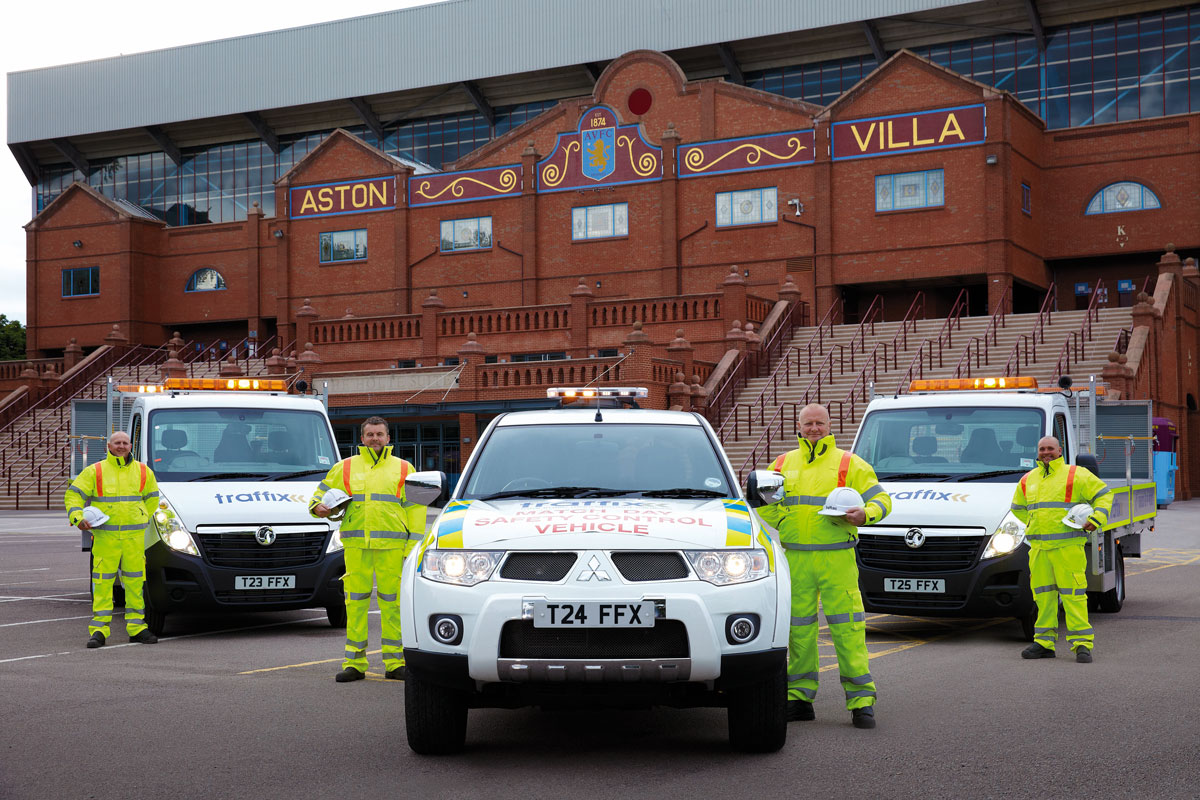 We work closely with the security and safety teams at Aston Villa and Birmingham City to ensure that spectators receive clear and safe instructions, whilst local residents and road users experience a minimum of inconvenience. Our work starts at the planning stage; we draw and submit detailed plans of exclusion zones and thoroughfares in conjunction with the football clubs, local authority and emergency services.
But when you are working with the public and preventing access to roads, property and shops there will always be people who are not happy with the situation. Our highly skilled team are trained to deal with disgruntled members of the public and dare we say unhappy fans leaving the ground. As a precaution our operatives are issued with voice–activated body cams when working on site. These cameras provide a useful record of any incidents and public disturbances, which offer vital evidence to the football clubs, police, local authorities and communities.
Derek Vinning is Operations Director at Traffix, he commented: "It's business as usual for our events crews albeit slightly more intense as every other Saturday and some weekday evenings we're covering two matches during the same time. However, we've built our reputation based on our 'can do' attitude and I'm delighted with the efforts of our teams in keeping everyone safe and ensuring the only events that are talked about happen on the respective pitches."
Traffix are a leading provider of event management services. We have a wealth of experience in helping to stage events. Our experienced team of traffic operatives and event marshals has a successful track record of delivering the smooth running of sports events, concerts, music festivals, parades, religious festivals, carnivals and charity fundraising events.
If you're planning an event and need help with traffic and pedestrian management speak to our team at info@traffixuk.com