Stratforward BID applauds Traffix performance

Posted on Friday, Oct 12th 2018
We've had the pleasure of working with Stratforward Business Improvement District (BID) for several years, supplying planning and traffic management services for their portfolio of high-capacity, popular events. These include the Stratford River Festival, the Stratford Festival of Motoring and the Stratford Town Centre Food Festival. Usually spanning 2 days across traditionally busy weekends, each of these events bring many additional visitors to Stratford-upon-Avon, and consequently they require stringent planning and efficient deployment of resources on the day.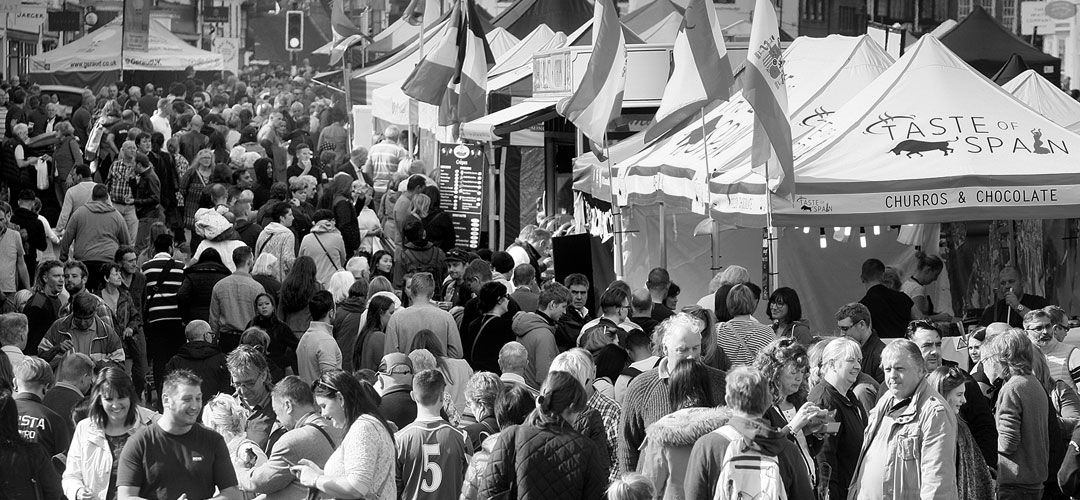 Ruth Wood, Events Manager for Stratforward, has only positive feedback with regards to the service levels she receives from Traffix, and had the following to say about her experiences past and present:
"These events require management by an experienced company that can ensure public safety as well as provide excellent customer service and can react instantly to changing situations - all of which Derek Vinning and his team provide consistently and to a high standard.
From initial planning through to execution, the Traffix team brings a robust attention to detail, providing proactive, constructive suggestions thanks to years of experience. From courteous staff on the ground to the deployment of Impact Mitigation Vehicles, their work not only reassures ourselves but our emergency service and public sector partners that procedures and plans put in place are robust, workable and ensure the safety of the many tens of thousands of visitors who attend our events.
For what we consider to be a competitive price, the service provided by Traffix is outstanding across all levels. Having used a number of traffic management companies over the years for our festivals and events with mixed results, Traffix has proved to be head and shoulders the best for us."
Traffix are here to make your life easier, from initial site inspection, through to design and construction. Our project team specialises in pre-tender partnerships and once successful we will assign a dedicated project manager or management team to oversee every aspect of your project. Read more about our services here, or contact us today to discuss your project on 0800 819 9001.