V Is For Victory

Posted on Wednesday, April 11th, 2018
The Career Transition Partnership (CTP) is a partnering agreement between the Ministry of Defence (MOD) and Right Management, global career development and outplacement specialists to provide resettlement support. This support assists personnel leaving the armed forces to prepare for entering the civilian job market and to make a successful transition to employment, or achieve the wider vocational outcome they seek.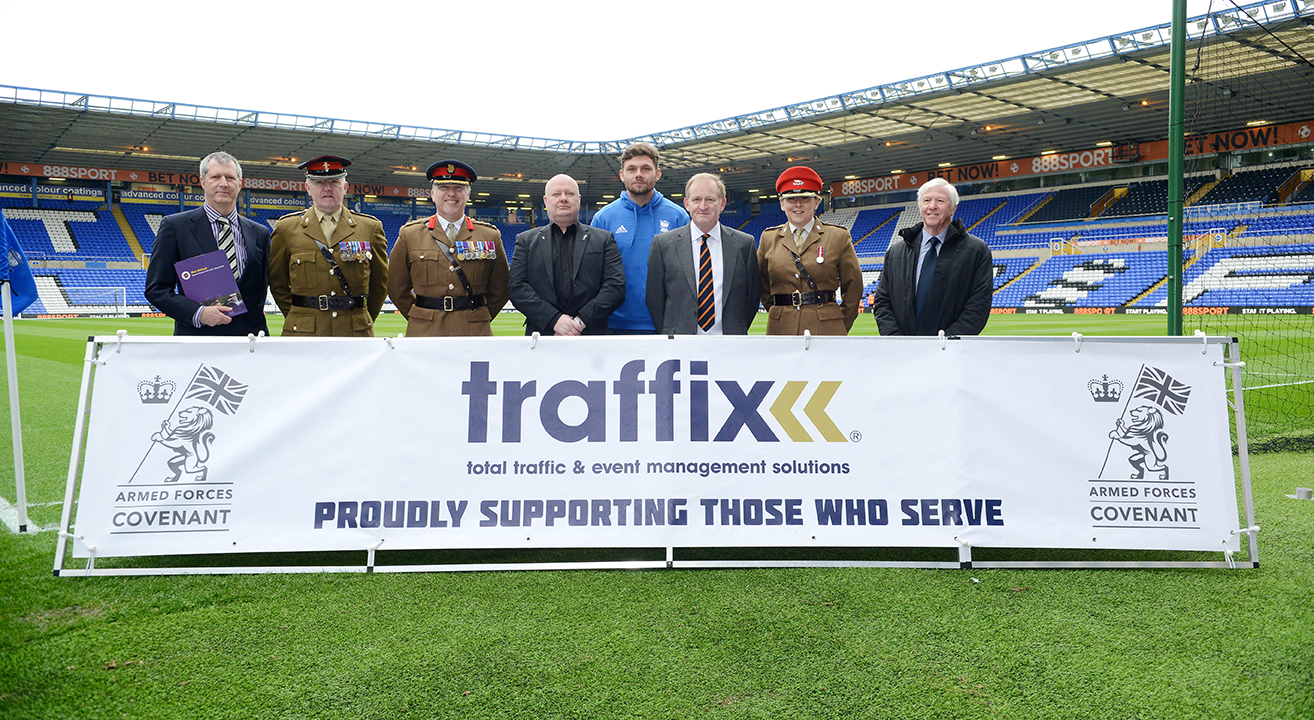 Our tour of duty commenced when CTP were introduced to Trafffix Operations Director Derek Vinning. Derek is himself a former member of Her Majesty's Armed Forces and immediately he could see the synergy between the value of teamwork within the military and that of Traffix.
Derek assembled a working team of Traffix staff and agreed that the company would attend the CTP job fairs. Armed with promotional materials and career opportunity paths the team provided a no-nonsense, straight talking approach into the world of Traffic management.
The shows were a great success, feedback was very positive with many attendees stating they were impressed with the honesty and integrity of the Traffix team. A contributing factor was the authority in which Derek spoke thanks to his military background and his passion for Traffix when describing his own experience. The steadily rising number of new recruits of ex forces personnel at Traffix is testament to the time and effort put in by Derek and his team.
Additionally, our signing up to the Armed Forces Covenant has further strengthened the relationship between Traffix and the Armed Forces. The Armed Forces Covenant is a promise from the nation that those who serve or have served in the armed forces, and their families, are treated fairly. Traffix has honoured its pledge with the official signing of the Armed Forces Covenant in the presence of high-ranking Army officials, which took place pitch side at Birmingham City Football Club who are fully supporting our pledge.
Derek Vinning commented: "I am understandably proud that we are supporting a cause which is very close to my heart. As a business Traffix values its people and the importance of working as a team. I feel that we offer an ideal opportunity for people who are looking to maintain the standards of professionalism and teamwork that they experienced during their career in the military."