Traffix Sponsor Army's Force Atlantic 21 Team

Posted on Tuesday, August 24th 2021
Billed as the world's toughest row, the Talisker Whisky Atlantic Challenge is a 3000-mile race across the North Atlantic Ocean. Taking approximately six weeks this is the ultimate test of physical and mental endurance for a team of four rowers in an 8.5m long rowing boat, unsupported...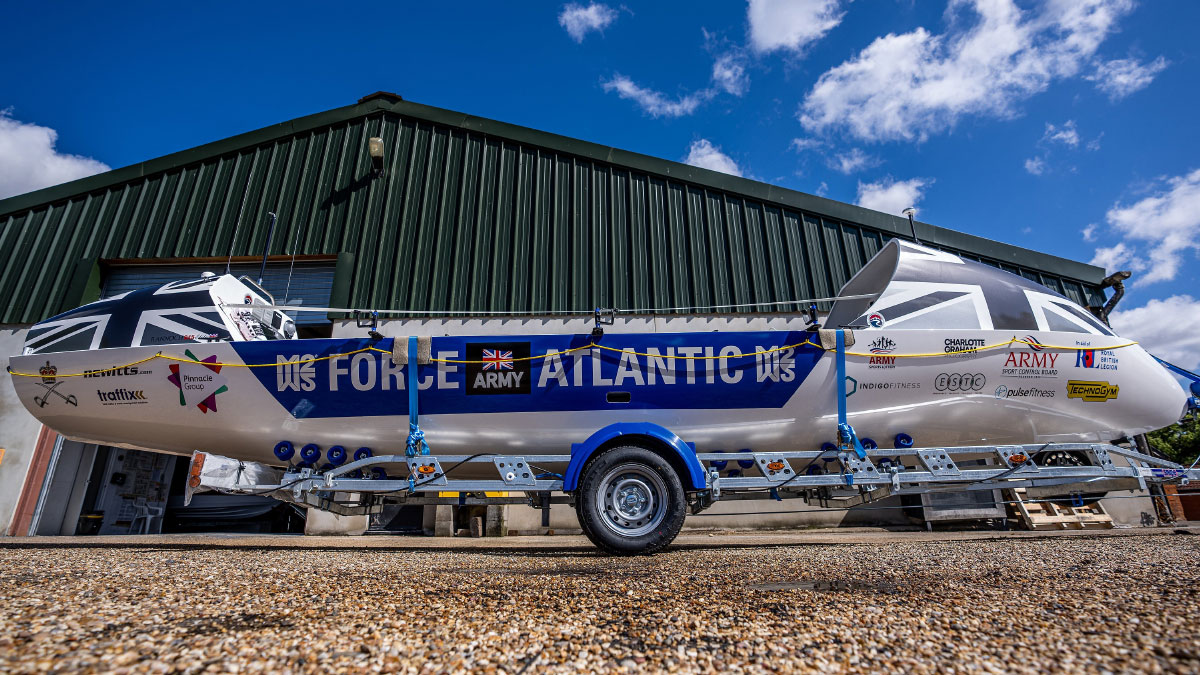 When Traffix were approached to become a main sponsor of the team representing the British Army, there was no hesitation. The Force Atlantic 21 team has the honour of forming the official British Army Mixed team entry into the Talisker Whisky Atlantic Challenge for 2021. The team of four comprises solely of members of the British Army's prestigious Royal Army Physical Training Corps.
Rowing in gruelling two hour shifts day and night; the team will battle their way through the waves from the La Gomera in the Canary Islands to the beaches of Antigua. Teams will race not only against each other, but against the deterioration of their bodies and minds. Sleep deprivation, blisters and salt sores are just a few of the treats that the team have to look forward to.
The Force Atlantic 21 crew has set a goal to win and set a new mixed team world record, which currently stands at 42 days, 10 hours and 26 minutes. The team are also using this opportunity to raise money for charity which is the Royal British Legion and donations will be gratefully accepted at Just Giving with Force Atlantic 21.
The team depart to La Gomera on 28 Nov 21 for 2 weeks of final inspections both on land and in the water before departing on 12 Dec 21 (weather permitting).
To follow the team's progress, they are operating via Facebook, Instagram and Twitter, just search Force Atlantic. Progress can also be plotted via the event using the Yellow Brick App, select the TWAC race to chart the teams dot on the Atlantic Ocean.
Supporting those who've served
Traffix proudly holds the Armed Forces Covenant Silver Award. The business recognises the value that armed forces personnel, and their families, can bring to the workforce and the wider community.
If you are a service leaver and would like to know more contact Traffix on 0800 819 9001