Traffix welcomes students for work experience.

Posted on Monday, July 29th 2019
We've been working closely with the careers progression department of Langley School for a number of years. We recently welcomed two year 10 students who joined us for four days at our Bickenhill HQ.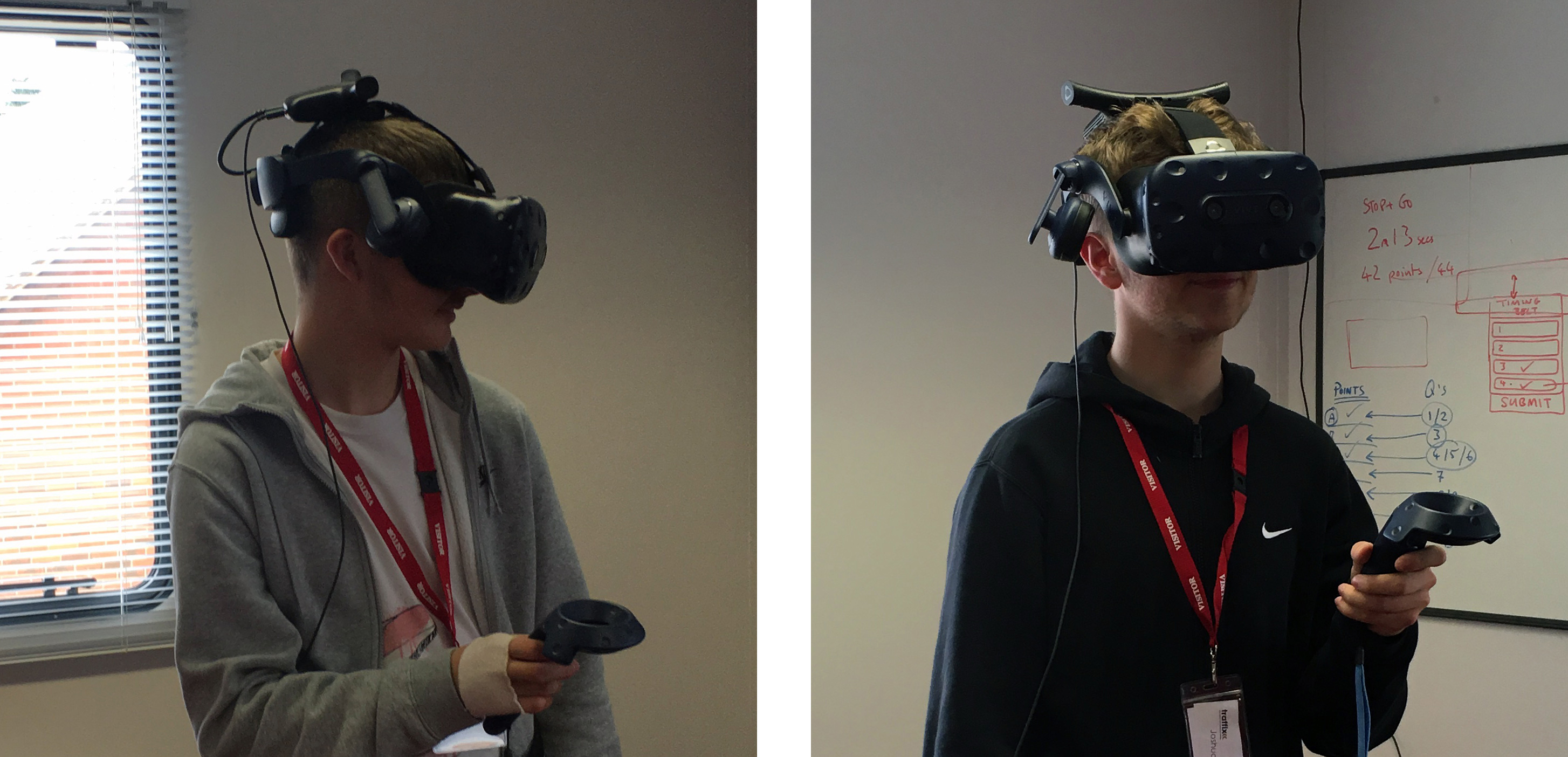 Daniel and Joshua were keen to learn about the day-to-day operations at Traffix, and were given a thorough overview of our business and the various industry sectors that we support.
The areas covered by the students during the week were:
• Health and Safety
• Depot inspection
• CAD (computer aided design)
• Project managers duties
• Operations directors duties
• Key staff interviews
• Traffic light operations
• Manual Handling techniques
• Vehicle tail lift certification
• Plotting department (sign printing and design)
• 3D traffic management animation
• Comprehensive evidence portfolio obtained by students during work experience, which is to be presented to their class tutor
• Final day presentation to Traffix MD Gary Horsburgh
We hope that both students gained much from their time with us and this is what each had to say about their experience...
Daniel:
"I had a great experience during my work experience at Traffix and have learnt and understood what a Traffic management company does and why. I feel I understand the importance of safety in the work place and the reason why it is there. The placement also taught me how to work in a team and also the importance of following instructions at work."
Joshua:
" I enjoyed my work experience at Traffix and I am grateful for being given the opportunity. I also enjoyed visiting the different departments and meeting new people. Thank you for the bag and the gift it was a huge surprise and made my day!"
Sue Guest is Careers Progression Co-ordinator at Langley School, she commented... "We are aware that employers are called upon more and more to support schools with their objectives to deliver Careers Education, and that this constitutes a considerable pressure. In these circumstances we are especially grateful for Traffix's continued good will, thank you."
Traffix Health and Safety Manager Kerry Draper commented... "Both students excelled during their time with us, their enthusiasm and attitude was wonderful to see. They were a credit to themselves and to Langley School."
If you would like to learn more about careers at Traffix contact our HR team at:
hr@traffixuk.com