Work experience students excel

Posted on Tuesday, July 24th 2018
We recently welcomed two Year 10 students from Langley School in Solihull for work experience. Both Adam and Hayden were eager to find out more about the day-to-day operations at Traffix, and had a particular interest in Health and Safety, as it would be of real value to them in their own chosen career paths.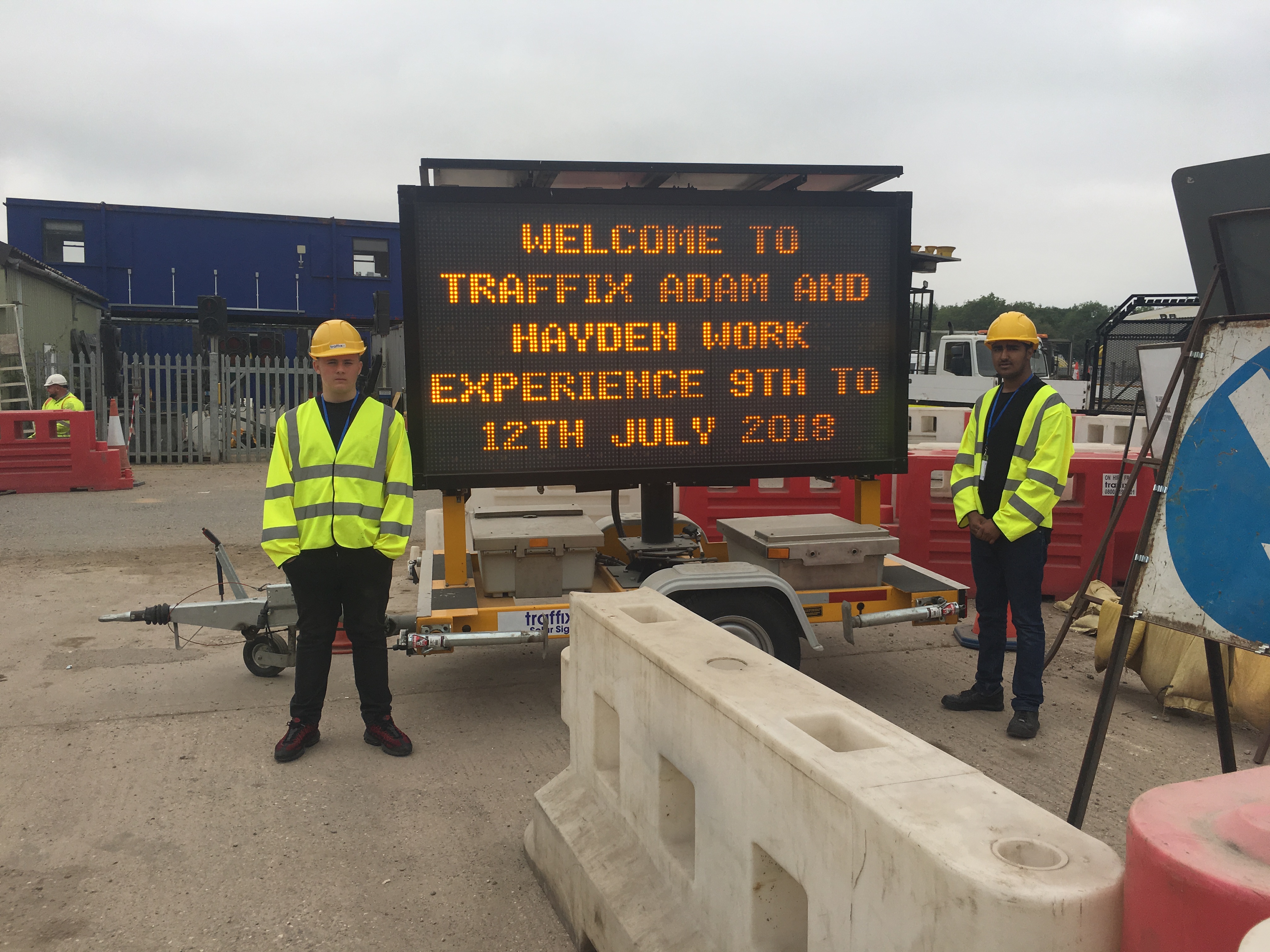 Hayden and Adam had this to say about their time with us:
"We chose Traffix to provide us with knowledge of how difficult road maintainence and safety is as, well as an inside view to health and safety towards our construction course.
We found Traffix very interesting - meeting new people, and exploring the different views and roles in the jobs and services Traffix provide. This will benefit us as we can help the company with any enquiries and also with our construction course. The reason for this is because health and safety is a major factor, and this experience allows us to understand and apply these regulations as well as informing others."
Health and Safety Manager Kerry Draper described both students as excelling in their time onsite, noting their eagerness to learn and praising the professional attitude they brought to the time they spent with him. In summing up, Kerry said "To both Adam and Hayden - very well done!"